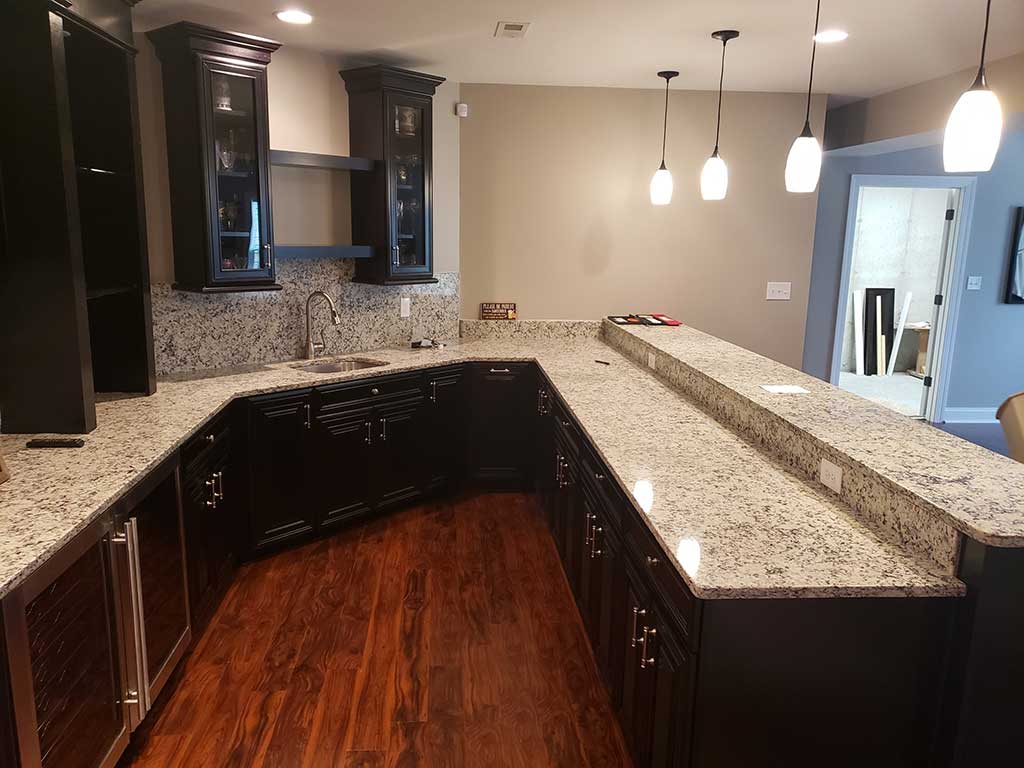 BASEMENTS
FROM THE GROUND UP
Turn your unused space into the basement of your dreams. Our team takes your dream from design to reality, and works with you each step of the way!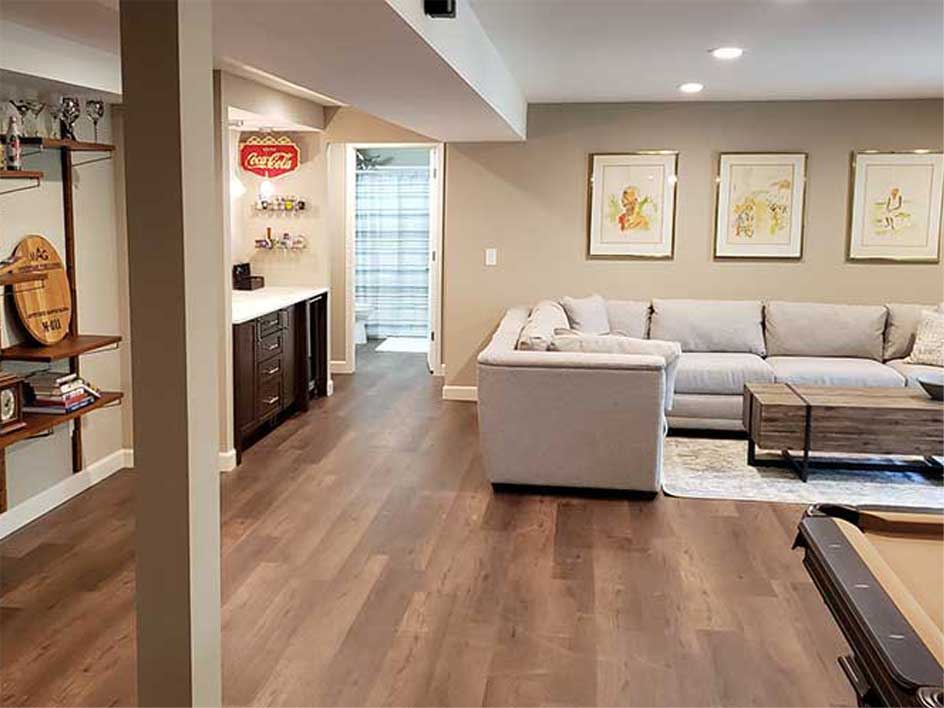 Make your basement vibrant again with a basement remodel from Basements & bars! As life changes so do the things we want in our homes, learn more about basement remodel and get started on your dream basement.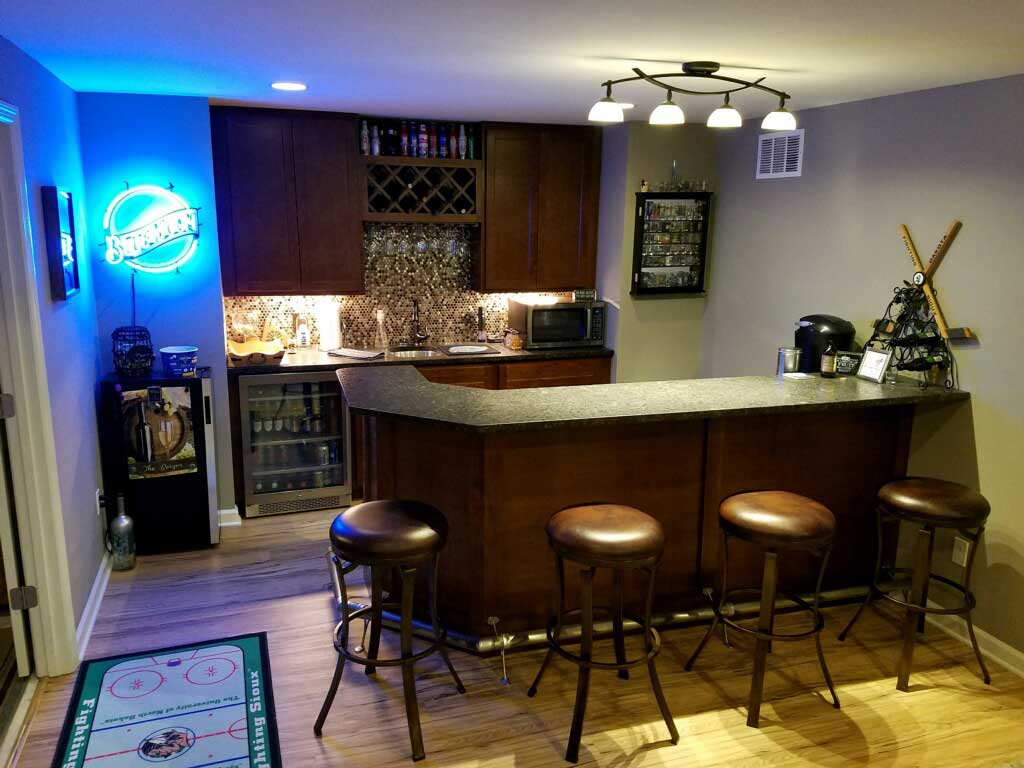 Create a beautiful entertainment space with a custom basement bar! A custom bar brings your entertainment space to life and makes your dream of a personalized bar a reality.
DO YOU EVEN NEED A REASON?
There are many advantages to fixing up a custom basement and/or basement bar. The possibilities are endless for your space, check out our finished basement services or build your dream bar. Here are some common reasons our clients use our services:
Need office space (esp due to COVID)
Entertaining guests
Family play area
Increase Home Value for Selling
Match the rest of the house
Why not?
Aaron & Nellie Witherspoon
Dream Basement in Lake St. Louis
"After a long search of designers and quotes, we decided to go with Mark and his team (Basement and Bars). We couldn't have made a better decision! Our dream basement was turned into an absolute reality. He installed and finished everything from a movie room, to a bar, to an in-wall fireplace. He also communicated with us every step of the way so we were always involved. He is truly talented and deserves praise for his work. We are overjoyed with our new basement and can't wait to show others. Thank you, Mark and team!"